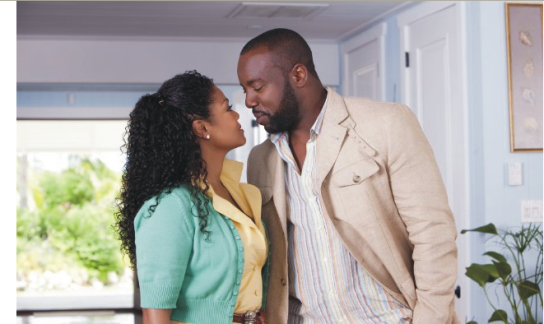 Cross posted at the Francis L. Holland blog.
I saw a great movie this weekend called "Why Did I Get Married Too?" (see Internet Movie Data Base (IMDB)), with African American Tyler Perry as writer, actor and director. This is a movie with a Black aesthetic but relevance for all. Four couples get together yearly to review their relationships and commitments, but this year's gathering at a ski resort brings some shocking surprises and plot twists.
This movie is a "must see." The nine main characters are all very well developed (an amazing feat), with roles and behavior that remind us of someone we know--or maybe even ourselves.
Also prominent in the cast were a highly respectable Janet Jackson, as a psychologist with an award winning book on marriage and relationships; Malik Yoba as a physician; Richard T. Jones as a very credible asshole husband; Louis Gosett Jr., Sharon Leal and even Ciciley Tyson, although I didn't notice her.
The trailers on the DVD were maddening. They were for two movies that I would never even consider seeing, because each of them has an implausibly and maddeningly all-white cast. There's "Group Therapy," about group-member city-dwellers whose all-white lives are explored. To me, all-white lives are about as interesting as all-white fried chicken and broccoli. Please don't see "Group Therapy" because the underlying theme of the movie is white apartheid in Hollywood and the return of Jim Crow in the movie theaters.
Also on the trailer was "New In Town," a movie about a white New York business woman who is chosen from an all-white boardroom to go to Minnesota and preside over the overhaul of an all-white factory that is losing money. Maybe the factory is losing money because of all the anti-discrimination claims it loses when it hires all-white factory employees. All-white staffs are inherently suspect, but Hollywood does not seem to have gotten that lesson yet.
All the more reason to see Tyler Perry's "Why Did I Get Married Too," which has an integrated staff (there's a white waitress in a diner who has no lines in the movie), and the movie avoids stereotypes by focusing on the lives of realistic Blacks: a doctor, a psychologist, a chemist with her own makeup company, a hard-working corporate lawyer, an ex-professional football player . . .
This movie is about financially successful lives and hilariously and maddeningly complicated relationships. In one explosive scene, all of the couple's secrets come out and then no one knows how the chaos will end.
I refuse to see Hollywood's apartheid movies. If there are no Black (or Asian or Native American) people in the advertisements for a movie, then the movie is a work of Hollywood publicity apartheid. I assume the movie itself will be the same. Don't waste your money on Hollywood's American apartheid in the new millennium when South African apartheid ended in the last millennium. Sometimes a great actor like Forrest Whittaker is in a mostly white film, but Whittaker's face and name are not on the posters. Unfortunately, I'll miss that movie, because if the movie is advertised as an apartheid movie then I will treat it as such.

This is not to say that whites-only movies don't occasionally have their merits. But none of their merits is so fundamental as to trump the moral imperative that we refrain from supporting apartheid.

White actors who participate in all-white casts should look around themselves and realize that they are participating in a modern-day Klan rally. They should be treated with all of the admiration we have for members of the Klu Klux Klan, except these Klan members appear on the big screen, without the shame and self-awareness to understand that they should have white hoods on. I won't see their all-white movies and I won't see ANY of their movies. Some people are going to disagree with me about this, mostly because they're always watched television and movies with all-white casts and never given it a second thought.

Well, give it some thought now: "whites-only" casts are a facet of American apartheid, just like a "whites-only" movie theater would be.